I don't know what to say when my sister belts out "Don't know what to say," in her new music video, "Breakdown." The visualizer for her newest project was co-directed by her childhood friend, and drama studies/english educator, Allyson.
Like always, her vocal are on point, harmonies in tact and mastered, and her vision was smoothly executed. The video for her new single is VMA ready, and I told her I would only review her stuff when I felt like she snapped- truth is Alisha has yet to not snap, not deliver and not slay in every sense of the term.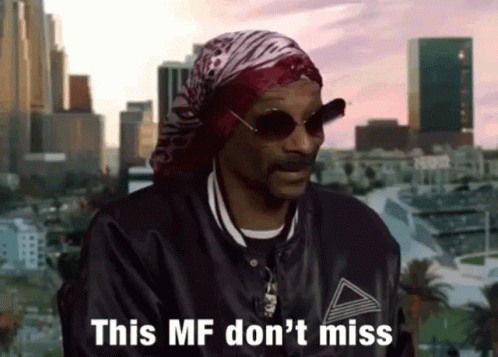 My main takeaways from the video is that my sister wrote this at a time of pain, insecurity and helplessness. By being so vulnerable with her music, she is able to reap the rewards that reflect the opposite energy of her depression. Now at over 8k followers on the app TikTok and climbing, Alisha is building an international audience before getting back onto the open mic scene in her hometown, Tulsa, Oklahoma.
The art was made entirely by Alisha and Allyson, the red and blue hues visual that is tearing her apart was spot on. The acting- was stellar. And I am not shocked due to both artists history in performative arts since 2010. Check out the Q&A with rising star Alisha below, as well as her linktree with access to all her work: https://linktr.ee/alishanicolej
What inspired this song?
When I started the song in 2019, I was in a really low place.  I was having doubts about my music and comparing myself to others.  So to cope with the doubts about my dream of becoming a musician, I wrote a song about my thoughts to make me feel better.  I did not think I would release the song until 2020 came around and COVID happened.  Within the first year of COVID I got really focused on producing, mixing, and mastering my song because I wanted the song to really reflect how I was feeling during the two years, because I knew people would relate to it.
How long did it take you?
The song took me about two and a half years to write, produce, and record.  Within those years I did put it down a couple of times and then pick it back up so It didn't take me ALL of the two and a half years.
Can you share your production process with me, from start to finish?
So the first thing that came to me is the lyrics.  I would write how I feel when I have an anxiety attack as well as how I imagine myself when I was in those other low states.  The next thing I thought of is how the main melody of the song would go,  I mainly played with the guitar riff on my own guitar, and then set it up using my MIDI so it would sound more full.  Then I added the second guitar to harmonize with the first.  After all that I added the percussion to make it more pop sounding.  My last thought of the song once I put all the instruments together was how do I want the instruments to sound mood wise.  I was using this song to really help me with mixing so just for giggles I put heavy reverb behind everything except for the guitar and ended up liking it.  And that's how the song came to be.  
What were some of the phrases you put on the walls, and what were the meanings behind them?
A lot of the words came from things I was told about myself as well as things I thought about myself growing up.  Some examples include, "crazy," "untalented," "never amount to anything," "loser, "loud." words that I have heard that have stuck with me that I don't pay no mind to now, for one because I am confident now in myself to know some of those words do not define me.  I also don't pay them any mind because some of those things (like me being loud) are true, and what I love about myself.  
Talk about your co-director and your guys' vision?
My AMAZING co-director for the video was my good friend since middle school, Allyson.  The main vision of the video was that we wanted to get two perspectives.  One perspective was the form of myself that everyone sees when I'm leaving the apartment complex and driving to get food.  Then, we wanted to show the inner perspective of myself, the euphoric lights and the scenes with the writings on the wall are a depiction of my inner thoughts and what goes on in my head during the times that many people see me.
What can we look forward to for Alisha Jones?
A lot more music is definitely one.  I also want to broaden my music taste.  Get more into pop music, R&B,  hip-hop, and rock.  I also want to write and produce for others, and to do that I need to broaden my viewpoint on music.
Any new music suggestions?
I have actually been listening to more rock music, specifically some musicians like, I am Boy Hero, Vespera, and Natewantstobattle.  Also, I recently just got a chance to listen to Willow Smiths album "lately I fell EVERYTHING" and already know most of the lyrics by heart.  I might even do a cover of one of the songs because it is so good.